This year,
offer bottled Christmas spirit...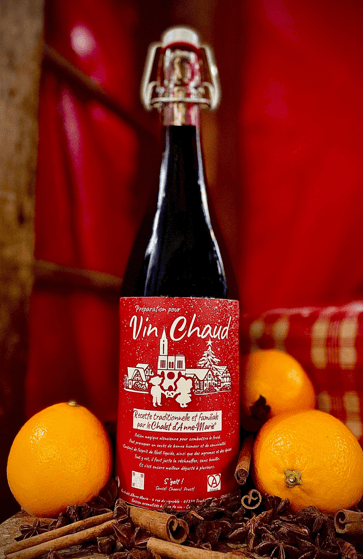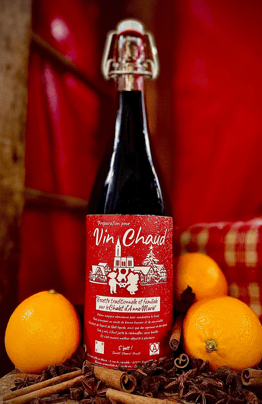 Our traditional Mulled Wine
to take home and enjoy with family or friends.
It's all there, all you have to do is warm it up!
You are a works council?
You are looking for a gift that tastes like Alsace
for your customers or your friends? Write to us!
Christmas magic
in Alsace
How not to be fascinated by the Christmas atmosphere in Alsace?
The little girl that I was remembers the many long walks with my mother in the lane of our beautiful Christkindelsmärik (Christmas market in Alsace), Strasbourg and its illuminated streets... We loved this time of year, when the atmosphere seems enchanted, as if helping our bodies to warm up thanks to the warmth that comes from the heart.
And then, one day, she was able to make her dream come true by participating in this magic. For fifteen years, with the help of her family and precious friends, Anne-Marie made mulled wine tasted by thousands of visitors, in her chalet at the foot of our "Great Lady", Strasbourg's Cathedral. She delighted young and old alike with her delicious, well-filled french pancakes, in the midst of an enchanted setting to the delight of all.
It is therefore quite naturally that I wanted to pursue her dream, and that I honor her memory today by making you share a little of this magic...
Au Chalet d'Anne-Marie is a family business, where friends of friends are welcome to share a moment of conviviality around a good homemade mulled wine, with quality products, as much as possible local and eco-responsible.
What if you come to participate in the story?
- Valérie -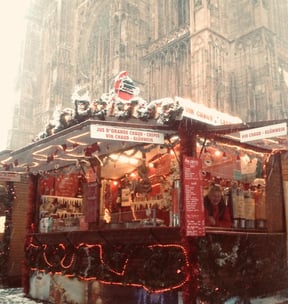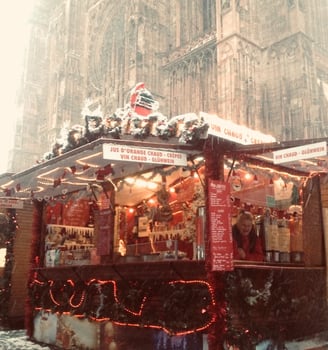 We look forward to meeting you...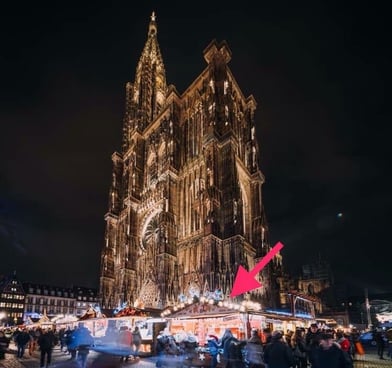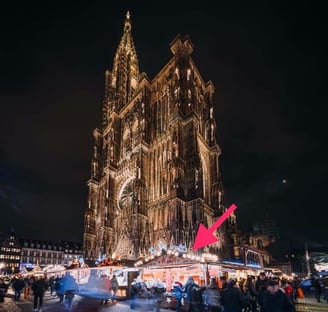 At Strasbourg's Cathedral
Christmas
market
Strasbourg, Alsace, FRANCE
Save the dates
From November the 24th (2pm)
to December the 24th included (6 pm)
Hours
11h30- 21h everyday
" Ils ne sont pas radin sur le nutella! "
- Helyna, Strasbourg -
" Le meilleur vin chaud et les plus gourmandes des crêpes du marché de Strasbourg. Incontournable ! "
- Matthieu, Strasbourg -